VW Cincinnati Independent
Smyth Imported Car Service Inc.| VW Cincinnati Independent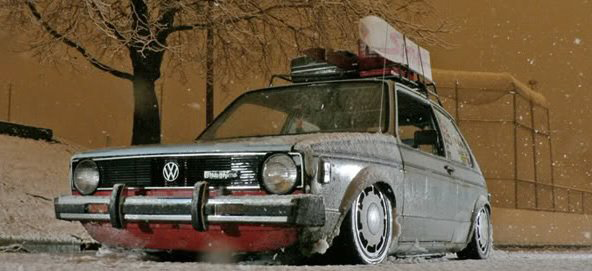 Smyth Imports is an independent service provider for VW vehicles. We were established in Ireland 1934 over 88 years in industry.
Volkswagen means "people's car" in German. Its current slogan is Das Auto ("The Car"). Volkswagen was originally founded in 1937 by the Nazi trade union, the German Labour Front (Deutsche Arbeitsfront). In the early 1930s German auto industry was still largely composed of luxury models, and the average German rarely could afford anything more than a motorcycle. As a result only one German out of 50 owned a car. Seeking a potential new market, some car makers began independent "peoples' car" projects – Mercedes' 170H, Adler's AutoBahn, Steyr 55, Hanomag 1,3L, among others. In 1933, with many of the above projects still in development or early stages of production, Adolf Hitler got involved, demanding the production of a basic vehicle capable of transporting two adults and three children at 100 /h (62 mph). He wanted his German citizens to have the same access to a car as the Americans. The "People's Car" would be available to citizens of the Third Reich through a savings plan at 990 Reichsmark (US$396 in 1930s dollars) —about the price of a small motorcycle (the average income being around 32RM a week
From 1948, Volkswagen became a very important element, symbolically and economically, of West German regeneration. Heinrich Nordhoff (1899–1968), a former senior manager at Opel who had overseen civilian and military vehicle production in the 1930s and 1940s, was recruited to run the factory in 1948. In 1949 Major Hirst left association with the company, as it had now been re-formed as a trust, controlled by the West German government, and the government of the State of Lower Saxony. Apart from the introduction of the Volkswagen Type 2 commercial vehicle (van, pick-up and camper), and the VW Karmann Ghia sports car, Nordhoff pursued the one-model policy until shortly before his death in 1968.
In May 1974, Volkswagen presented the first-generation Golf as a modern front-wheel-drive, hatchback replacement for the Volkswagen Beetle.
Like its predecessor the Volkswagen Beetle, the Volkswagen Golf Mk1 has proven to be influential. In continuous production since 1974, the Golf was one of the first widely successful front-wheel drive hatchbacks. In the USA, the Morris Mini, Honda N360 and Fiat 128 saw only limited success, but it was the Rabbit, along with the Honda Civic, that sparked another generation of European-derived front-wheel drive American compacts, such as the Dodge Omni, Plymouth Horizon, Ford Escort and Chevrolet Cavalier in the 1980s, just as the Beetle inspired Falcon and Corvair in 1960s and subcompact Vega and Pinto in the 1970s. The Golf was introduced to Japan in 1975, and was imported by Yanase dealerships in Japan. Its exterior dimensions and engine displacement were in compliance with Japanese Government regulations, which helped sales.
The first Golf (VW internal designation Type 17) began production in 1974, although it was marketed in the United States and Canada from 1975 to 1984 as the Volkswagen Rabbit and in Mexico as the Volkswagen Caribe. It was a water-cooled, front wheel drive design in a hatchback body style. It featured firmly sprung and damped, independent Macpherson strut front suspension and semi-independent Twist-beam rear suspension, that gave crisp handling and good roadholding, without being too uncomfortable.